Galesburg's Beautiful Orpheum Theatre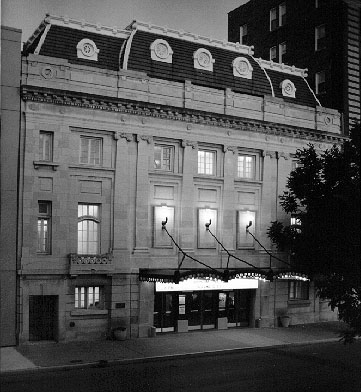 Galesburg's Orpheum Theatre was originally constructed in 1916 as a Vaudeville house. Designed by renowned theatre architects Rapp and Rapp, it was described at the time as a "veritable house of enchantment."
Many of the great Vaudevillians performed on its stage -- including George Burns, Harry Houdini and others.
When Vaudeville died, the Orpheum became a motion picture theater. On May 21, 1940 it hosted the world premiere of Those Were the Days, a film shot largely in Galesburg and starring William Holden. The Orpheum remained a movie house until it was closed in 1982.
In 1988, after a $2 million renovation, it reopened as a legitimate theatre once again. Guests still marvel at the ornamentation, including ornate carvings and moldings, some with gold leaf, and the excellent acoustics.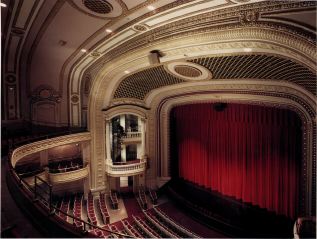 Today, the Prairie Players Community Theatre, the Knox-Galesburg Symphony and many touring performers and companies bring quality entertainment to the 966-seat Orpheum.
Scheduled events are listed in the Zephyr's "What's Happening?" section.
The Orpheum Theatre is located at 57 S. Kellogg St., downtown Galesburg, Illinois.
The box office is located across the street at 60 S. Kellogg St.
Call 309/342-2299 or visit the theatre's website at www.theorpheum.org for ticket information.
---

---
---
Last modified 1 February 2007.